Details

Category: Node Showcase
Written by Fun With Genetica
Hits: 748
The Kaleidoscope node is a great way to turn an ordinary photo into unique seamless tiling patterns. I like to start with close up nature photos taken in my garden. Then I use the kaleidoscope node to focus on small sections of the photos. Would you have ever guessed that this one started as a flower photograph?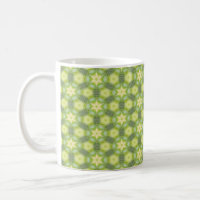 Here's three patterns featuring details from the fruits of one day's tomato harvest:
And here's a set of patterns that got their start in the flower garden.
I really like using the kaleidoscope node as a way to explore the world of patterns when I am stuck for new ideas. The hardest part of the job is making up names for the patterns!
But there's more - the kaleidoscope is not just the source of instant gratification and easy to make original patterns and textures. It also reveals new color combination ideas and interesting shapes that become the inspiration for future patterns.